by
Tom Remington
This is a warning to outdoor users about a potentially deadly biological event that could result from one's curiosity to poke at and kick through scat from wolves, coyotes and foxes. Of course not everyone knowingly does this but many hunters, trappers and simply the curious, want to know what these animals have been eating.
With all the great stories, equipment, adventures and people out there I thought it would be great to get some pictures.  If you have any pictures from a hunt, your gear or best of all you geared up that would be great.  If you send in pictures I will post on our site as well as putting some of the best pictures on all our sites.  Things I am looking for, but not limited to.
•    Gear: Clothes, utility tools, ATV's…
•    Favorite weapons: guns, bows, sticks, stones…
•    Best Duck Blind or Hide…
•    You, family or friends dressed for the hunt…
•    Where you hunt
All I need is a digital picture in any PC compatible format and a description of the picture.  You can make the description as long or short as you would like.  If there is a story behind the picture we would love to hear about it.
Send Pictures to:
Todd Krater
U.S. Hunting Today
Managing Editor
todd@ushuntingtoday.com
Note: If you want a picture posted and do not have a digital copy I would be willing to scan it for you.  Please contact me for details.
US Hunting Today reserves the right to refuse any picture for any reason as well as edit it where appropriate.
Contact: David Almasi at (202) 543-4110 or dalmasi@nationalcenter.org
R.J. Smith, Senior Fellow, The National Center for Public Policy Research
Washington, DC - For a quarter of a century the controversial program to repopulate the Southwest with Mexican Gray Wolves has created a constant political struggle in New Mexico and Arizona. There were very good reasons why the early settlers across the West and the local, state and federal governments cooperated in eliminating the wolves. The large numbers of wolves made cattle and sheep ranching nearly impossible with their constant depredations on the livestock and they also threatened family dogs and even children. Read more
On December 11, 2008, recorded in the Federal Register, the Department of Interior, more specifically the U.S. Fish and Wildlife Service, published the final rule that places the gray wolf in nearly all of the lower 48 states, under federal protection of the Endangered Species Act. What this final rule does, I doubt 99.999999% of Americans understand. Read more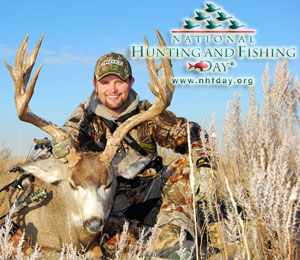 SPRINGFIELD, Mo. — Outdoor television star Michael Waddell has been selected as honorary chairman for this year's National Hunting and Fishing Day, set for Sept. 27.
In the volunteer role, Waddell becomes the official spokesman for the annual commemoration's key message: Conservation succeeds only because of America's 34 million hunters and anglers. In fact, through license fees and excise taxes, hunters and anglers generate $100,000 every 30 minutes for fish, wildlife and habitat programs. Read more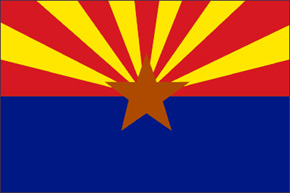 Not much of a shocker there I'd say. The problem is the information the Sierra Club is presenting to the public about HCR2037, which is a proposed amendment to the Arizona Constitution that would give citizens of that state a guaranteed right to hunt. The Sierra Club is saying that a passage of this bill would remove control of wildlife management from the fish and game and put it in the hands of the legislature. But that's not true. Read more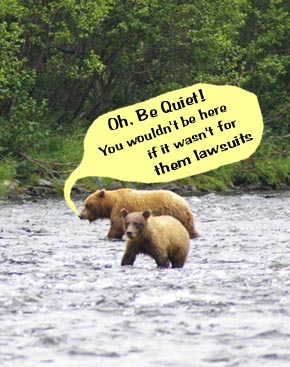 It's getting worse before, if ever, it will get better. Abuse of the Endangered Species Act is at an all-time high and rising like a rocket. Something must be done! (Scroll to bottom to find links to related articles)
Can it get any worse? Millions of dollars are being spent on lawsuits aimed at preserving habitat and some species of wildlife needlessly, with no end in sight. The ESA is being used as a lethal weapon that will destroy our property rights and further sink us into economic recession. It's out of control. Read more
Entire Spectrum of Outdoor Sports Covered at Arizona's Largest Sportsmen's Show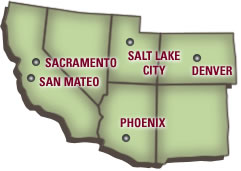 PHOENIX – Jan. 17, 2008 – If you've ever wanted to learn to cast or tie a fly, call elk like an expert or even "bone up" on the latest Dutch Oven cooking or bar-b-que techniques, the eighth annual International Sportsmen's Exposition (ISE) – to be held March 7-9 at Glendale's University of Phoenix Stadium – is the West's premier event for everything outdoor related. Read more

I have written some here at the Black Bear Blog and Blogging the Maine Outdoors about National Heritage Areas. Just last week, I wrote an article at Blogging the Maine Outdoors about a summit which also took place last week at the Sunday River Ski Resort. That summit was to discuss the economic impact of trails to Maine's economy.
Maine Gov. John Baldacci has been pushing for more promotion of Maine's natural resources and appears to be an advocate for the establishment of more "preserved" lands including National Heritage Areas. Part of this summit at Sunday River was to discuss the prospects of mapping and inventorying lands and waterways in order to protect them. Included in that process was to tap into federal money available to protect these lands through National Heritage Areas. Read more
***NEWS RELEASE***
GMS® Partners with Tex-Star Wildlife Services
WACO, Texas — Designers of the No. 1 Tool in Game Management — GMS® is proud to announce it has partnered with Tex-Star Wildlife Services to offer full-service wildlife consultant services to its customers. As part of the all-new service, Tex-Star will provide hands-on guidance and instruction for large and small hunting operations as well as breeder operations to optimize the wildlife and habitat potential of customers' properties.
"Our GMS technology is a tremendous tool in successful game management, but we want to also make sure our customers have the benefit of experience and knowledge which can help them achieve the best results for their wildlife program," says Mike Owens, co-owner of GMS. "A lot of property owners or ranch managers have an idea of what they want, but they need guidance on how to get from Point A to Point B. Tex-Star can give them the guidance they need."
Through GMS, the Tex-Star wildlife consultant services include: micro- and macro-game management, livestock and habitat management, watering facilities, supplemental feeding, record keeping, budgets, census-keeping, predator control, food plot management, fence layout and construction, harvest recommendations, brush management, land acquisition and many more.
"Some ranch owners' goals may be easy to achieve, while others may be unrealistic given the habitat or other factors," says Joe Guidry, co-owner of Tex-Star Wildlife Services and a wildlife management professional with 15 years of experience. "Either way, we work closely with each landowner to ensure that all their wants and needs are addressed whether it be macro-managing for general wildlife populations or micro- managing for specific goals such as trophy whitetails."
GMS is no stranger to wildlife management. The GMS software has been endorsed by some of the largest game ranches in the country, and is considered by most industry experts to be the most complete, yet 'easy to use' game management software on the market today. GMS helps hunting operations and land owners manage properties, whose focus is on quality deer and game management (including deer farmers/breeders), organize and maintain all of the pertinent information needed to manage a successful ranch. Innovative and comprehensive, the GMS program allows users to begin quality deer management, track all aspects of a hunting property, develop plans to help maximize herd health, quantify herd ratios, compositions and age structures, develop a wildlife management plan, schedule hunts, record information in the field via Pocket PC technology and much more.
"Efficiency in game management is the key to success," adds Owens, "and — whether it's with our GMS software or through 20-plus years of wildlife management experience — we want to help ranch owners reach their goals efficiently and cost-effectively."
To learn more about the GMS game management software, call 254.752.1608, email gamesolutions@sbcglobal.net or visit www.wildlifemanagementsoftware.com.
Located in Waco, Texas, GMS® offers technology for successful game management and is the No. 1 Game Management Solution in the Deer Industry. For more information on GMS, call 254.752.1608 or visit www.wildlifemanagementsoftware.com.
Media Contact:
John Meng
Meng & Associates Inc.
"Marketing That's Custom Fit"
P. 512.930.7100 F. 512.864.0033
mengassociates.com